Did you know the first garage door operator was invented in 1926 by CG Johnson? It wasn't until the 1970's that they became widely used in homes, however.
Since then, the garage door operator has improved by leaps and bounds. Smart home appliances and devices are growing more and more popular. This is true for your garage door, as well. LiftMaster's myQ app is designed to bring that smart technology to your garage door. The free app is available for both Apple and Android devices, and is standard on most of LiftMaster's residential garage door operators. 
How Many Times a Day Do You Use Your Garage Door?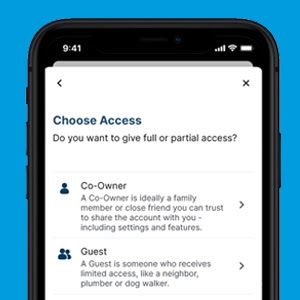 The answer may shock you! As you can see from my screenshot of my MyQ diagnostics, we use the garage door on an average of up to 12 times a day. You may not use your garage door this much, but on average, homeowners use the garage door up to 6 full cycles a day. With that kind of usage, it's crucial that it functions properly. The myQ app is a great way to ensure your garage door is always in good working condition. 
Let's explore some of the myQ features that give you peace of mind and convenience.
What Can the myQ App Do?
LiftMaster myQ now offers the convenience of hands free use and makes it easier to monitor your home than ever before. Our customers in Durham, Chapel Hill, Cary, and Wake Forest are loving the options myQ provides and the additional home monitoring they have access to.
Here are a few of the app's most popular features:
Troubleshooting – MyQ diagnostics is a great way to troubleshoot common garage door issues such as unaligned sensors and resistance causing the door to malfunction.
Link with Google Assistant – You may now link your garage door safely to your Google Assistant. Using voice commands, you can open and close the door, or ask if the garage door is up or down.
New Sound Notifications – A gentle toned alert from your phone, or a push notification, will let you know that the garage door has been opened or closed. This is a great way to keep an eye on your home while you're away!
Door History – In the myQ app, you can view a history of your garage door, including what times it was opened and closed. Make sure your kids left for school on time, that the dog walker came, or confirm that you did close the door when you left for work this morning.
Share access – Do you have a trusted pet sitter, family member, or repairman you would like to grant temporary access to? Just set up a guest profile and give your visitor temporary access to your home via the garage door for monitored entry and exits. You may add up to 5 guests.
Set a Schedule – With the ability to set the garage door to be closed or for the light to come on at a certain time, you'll never have to worry about closing the garage door again. Set the garage door to close daily at 8pm, or whatever time is best for you. If you are away, you may also set a timer for the light to come on in the garage at any time.
Double Check Your Door – Can't remember if you closed the garage door? Just check the app! myQ will tell you if your door is open or closed right from your phone.
Receive Amazon Deliveries – Use the Key by Amazon feature to have your Amazon deliveries left securely inside the garage with the door closed behind the delivery person. Never worry about porch pirates again!
Troubleshooting With myQ
As we mentioned, myQ diagnostics is a great way to troubleshoot common garage door issues.
For example, if your sensors are out of alignment, you'll receive a notification in your diagnostics dashboard. If you receive this notification, there are a few simple steps you can take to fix the issue. Check the app to see if it is indicating that the sensors are out of alignment or blocked. Both lights amber and green will be on or solid if one is not, that is the one to adjust or unblock. Sometimes fixing the issue is as simple as removing a cobweb or debris like a leaf.
Another common troubleshooting alert is the excessive force code. This means the garage door senses resistance. If this is the case, do not continue to try to use the garage door, as this code means you will likely need a visit from Garage Door Specialist to prevent further damage.
If you have checked out the error items in the app and see no obvious issues with your door, select "Contact my Dealer" to request a service appointment.
How to Contact Us With myQ
If you have checked out the error items in the app and see no obvious issues with your door, select "Contact my Dealer" to request a service appointment.
Inside the app, you may select "Send a Report to my Dealer" and a report with the issues and error codes will be sent to us. With this information, we will reach out to you to schedule a service appointment. If you prefer to contact us directly, all of our contact information is conveniently included in the dealer information section.
Upgrade Your Garage Door Operator and Get myQ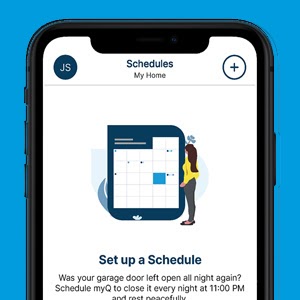 The functionality and convenience of the myQ app makes it almost impossible to resist. If you're looking to upgrade your operator, we recommend the LiftMaster 8355w as the myQ app comes standard with it, and the belt drive system is quiet and dependable.
The LiftMaster 8355w isn't your only option, though! We have a range of myQ-compatible operators and we're happy to discuss your options with you. As a LiftMaster dealer for over twenty years, they have always been our top choice for a dependable, strong operator.
Give us a call at 919-841-0030 or contact us to learn more and receive a quote!
We serve Cary, Raleigh, Holly Springs, Apex, Clayton, Sanford, Chapel Hill, Durham, Wake Forest, Wilmington, and all surrounding cities.