Garage Door Repair in Zebulon, NC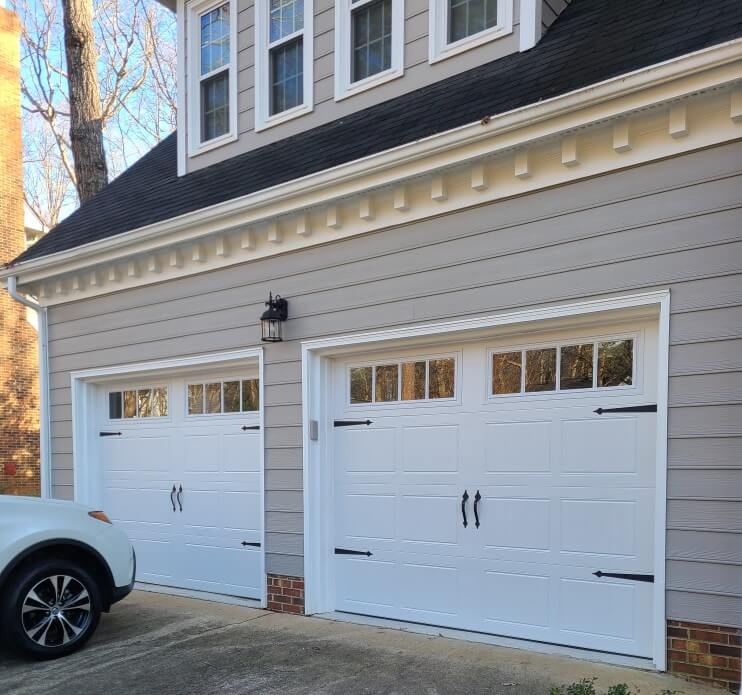 Since 2002, Garage Door Specialist has provided outstanding garage door repair, installation, and maintenance to Zebulon, NC and the surrounding areas.
Our team of experienced, expert technicians ensure your garage door is installed or repaired correctly the first time. To provide unmatched reliability and a garage door you can count on, we only use the highest-quality parts and top garage door manufacturers .
Broken or damaged garage doors are inconvenient, not to mention potentially dangerous. No matter why your garage door isn't functioning properly, we can help.
With our garage door repair services, including emergency repair, and routine maintenance services, we'll make sure your garage door always works like it should.
Garage Door Installation Zebulon, NC
Whether your old garage door is due to be replaced or you'd just like to give your home a new look, we have the perfect solution for you. Whether your style is traditional, you like the look of carriage doors, or you want something more unique, we'll help you find just the right garage door for your home. Can't decide which style is right for you? Take our quick quiz to get our recommendations!
Our professional garage door installation services are available for existing homes and new construction. With our team of experienced technicians, a lifetime warranty on garage door sections, and a one-year warranty on hardware, you'll enjoy peace of mind on top of a new garage door!
Choose Garage Door Specialist for Your Zebulon Home
Whether you'd like to establish a routine maintenance schedule, you're in the market for a new garage door, or you need emergency repairs, we're always here to help.
Give us a call at (919) 841-0030 or fill out an online form to schedule your consultation today!
You can also reach our owners and technicians personally:
See What Our Clients Are Saying
Cities We Serve
Smithfield
Pittsboro
Siler City
Graham
…and everywhere in between!