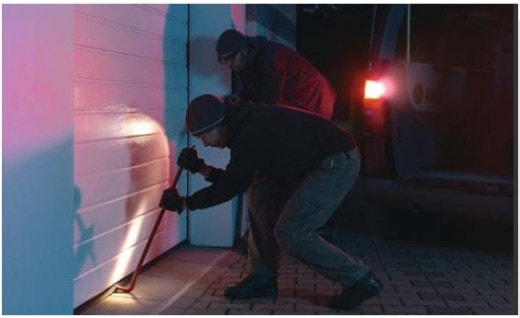 Garage doors aren't something people normally think about when it comes to their personal safety, but your garage door can be an easy target for anyone looking to get inside your home.
Don't be an easy target for thieves by following these simple suggestions:
This one may seem obvious. Keep your garage door closed, even while you're at home. Don't make it easy for thieves to get inside.
Make sure your door and sensors are always working as they should. It's easy for the sensors to get knocked out of place. This can easily be remedied with regular maintenance.
Cover or frost your garage windows. Don't let thieves peek inside when you're not home. Or replace your garage door with one without windows.
Treat your garage door opener like one of your keys. It is an entry point into your home, so never leave it in your car, or anywhere anyone can access it.
Again, it's not something people think about when the topic of home safety comes up, but it is important to remember that any entry way into your house is one that needs to be protected. You and your family's safety is nothing to take casually.