This week, our team installed a full view glass commercial garage door with an anodized aluminum frame for an exciting new restaurant coming to Midtown. The beautiful location is off of Wake Forest Road, and the restaurant is so new, it has not even been named yet.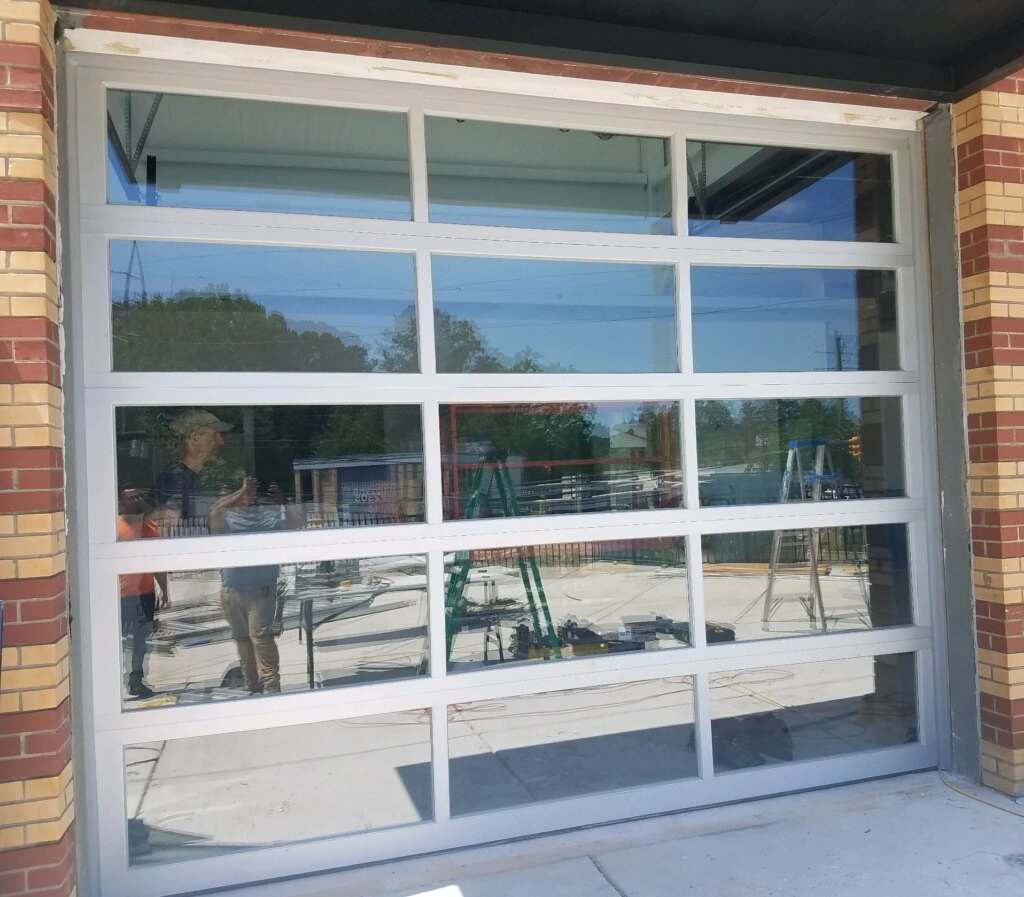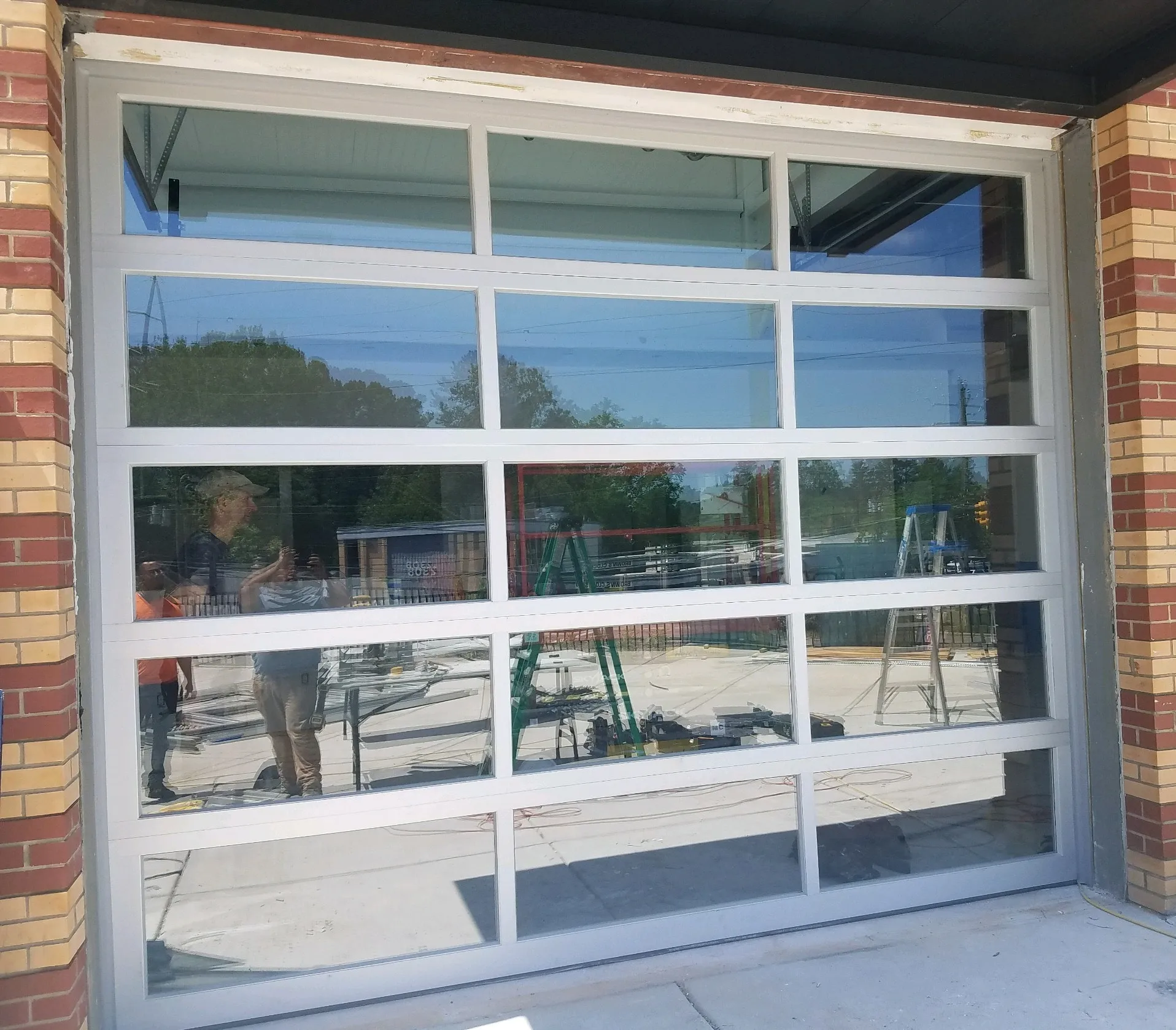 A lot of businesses and restaurants are choosing glass garage doors because they provide a perfect outdoor view and can be opened to bring the outside in, quickly turning the restaurant into a cover patio.
Our team at Garage Door Specialist, located just between Raleigh and Cary, has one of the fastest turnaround times available to quickly install your full view glass commercial garage doors. These doors are manufactured and delivered in just 10 business days. The powder coated frame options of white, dark bronze or black take just an additional week to be manufactured and delivered.
We offer a variety of insulated and non-insulated glass options for all of our garage doors which include plain glass, insulated, frosted, tinted, or clear and white laminated. Our Midtown Raleigh project was installed with clear, insulated glass. Just as important as the material and color, selecting the right glass option is so important when choosing your new garage door for privacy, safety, and curb appeal.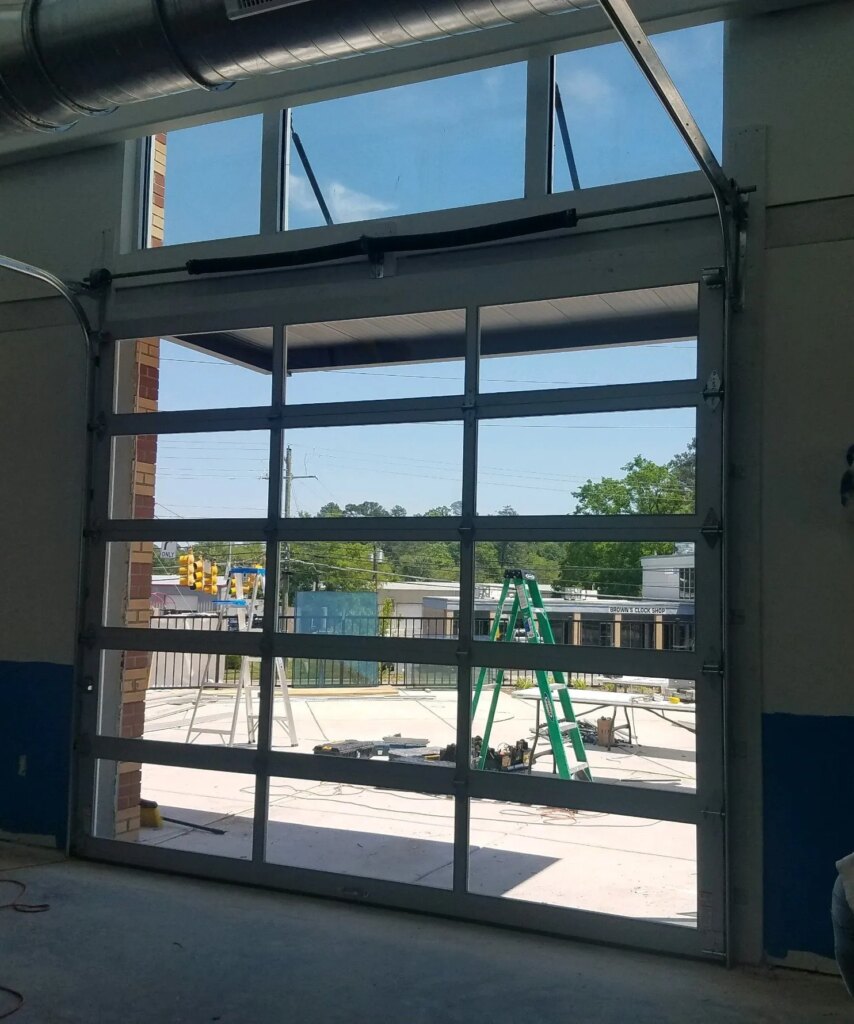 Our full view glass doors are manufactured by CHI and include an industry leading warranty, which is so important to our customers. All of our garage doors are covered with a lifetime warranty. Additionally, the hardware has a six-year warranty, and the springs come with a three-year warranty.
Our customers not only love the look of these modern garage doors, but they also love the functionality as well. Stop by our showroom today to view the different garage door options we have available. We are conveniently located right by the fairgrounds and PNC Arena in Raleigh, NC off of Chapel Hill Road, right by the big Raleigh water tower.