At Garage Door Specialist, we can handle any garage door issue – big or small – for residents of the Raleigh-Durham area. We know that accidents can happen to anyone at anytime, so we're available seven days a week to offer honest, reliable repairs. To give additional help, here are some of the most common repair problems we see:
You backed into the garage door. There's no need to be embarrassed; it happens far more often than most people would think! In most cases the door has been knocked off of it track, and our expert technicians can get the door secured and back in working order in no time. If, however, you have driven through the door entirely and it is beyond repair, we keep garage doors in stock to install a new one quickly.
The Operator is not working. Most cases of people backing into garage doors are caused by motor malfunctioning. The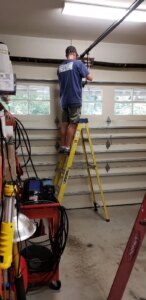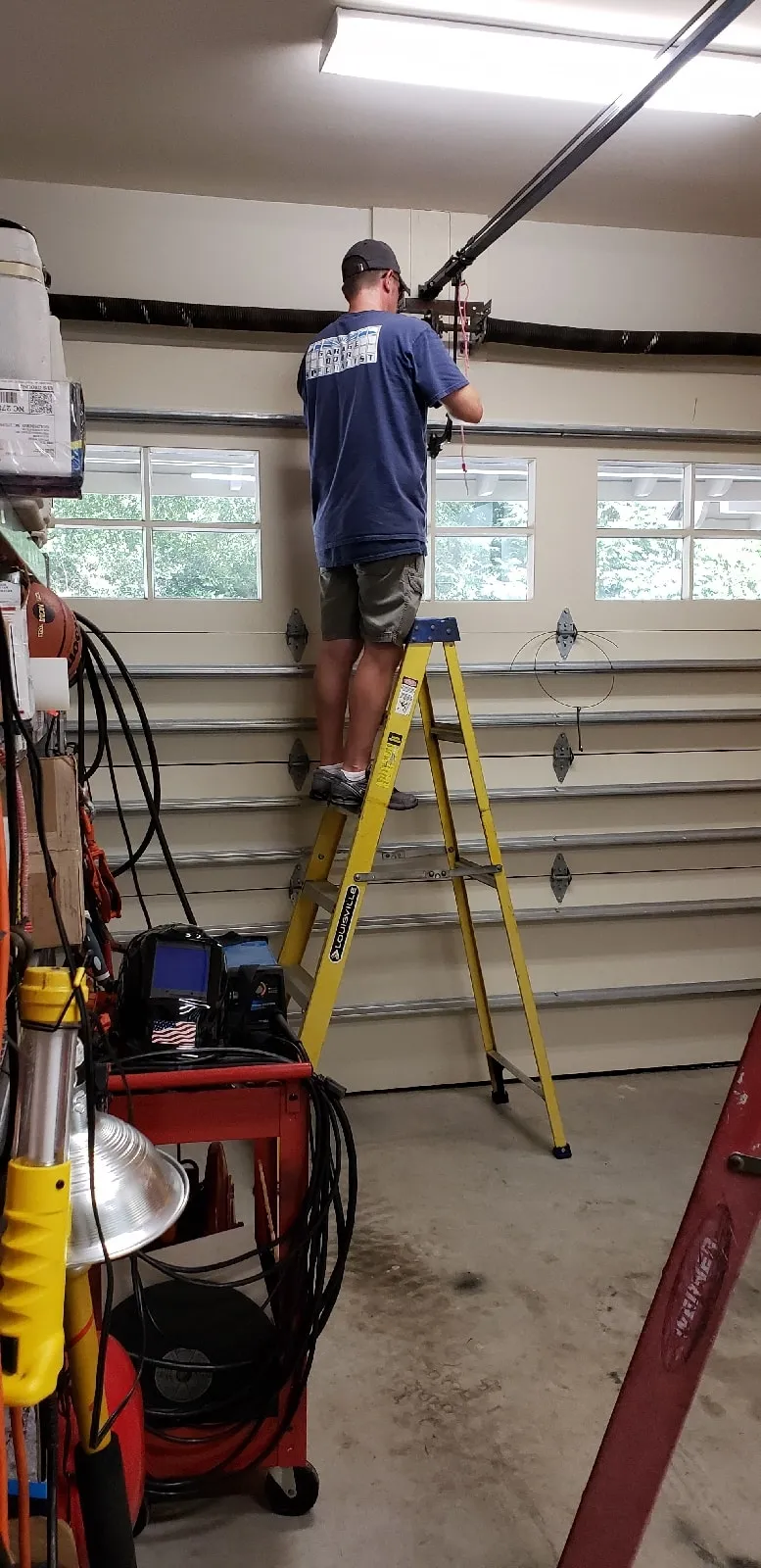 motor should react quickly anytime you press the wall button or remote. Additionally, the motor should reverse whenever tested. There's many common issues that can contribute to this issue, such as stripped gears, faulty receivers, and detached operator arms, and we keep repair parts on-hand and work on all brands of operators. If you have a motor that's more than 15 years old, it may be time to replace the unit, and Garage Door Specialist is happy to quote you price on repair versus replacement.
The spring breaks or the cable is off. The torsion spring will make a loud bang when it breaks. This is due to pressure and force the spring is under. You will likely not be able to lift the door if the spring is broken. We carry these spring on our trucks and can get the door repaired the same day it breaks. The cables can come off the garage door if they slip off the drum, they can also appear to come off if the spring is broken because of decreased tension. The cables as well as the springs are something that the homeowner should never try to repair themselves, as it is dangerous.
Garage Door Specialist is your local expert in repairing garage doors in the Raleigh-Durham and Wilmington areas. We carry the parts on our trucks for most repairs. Call our office at 919-388-9320 to get a free onsite estimate.