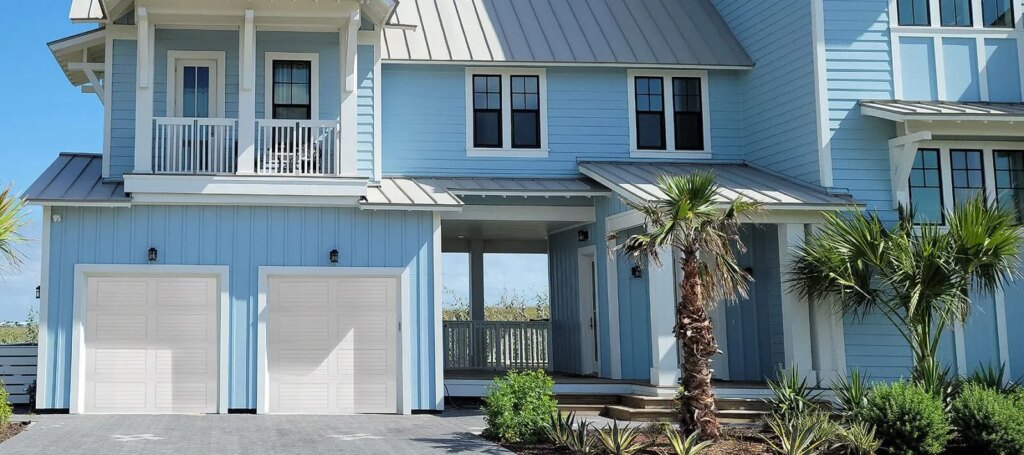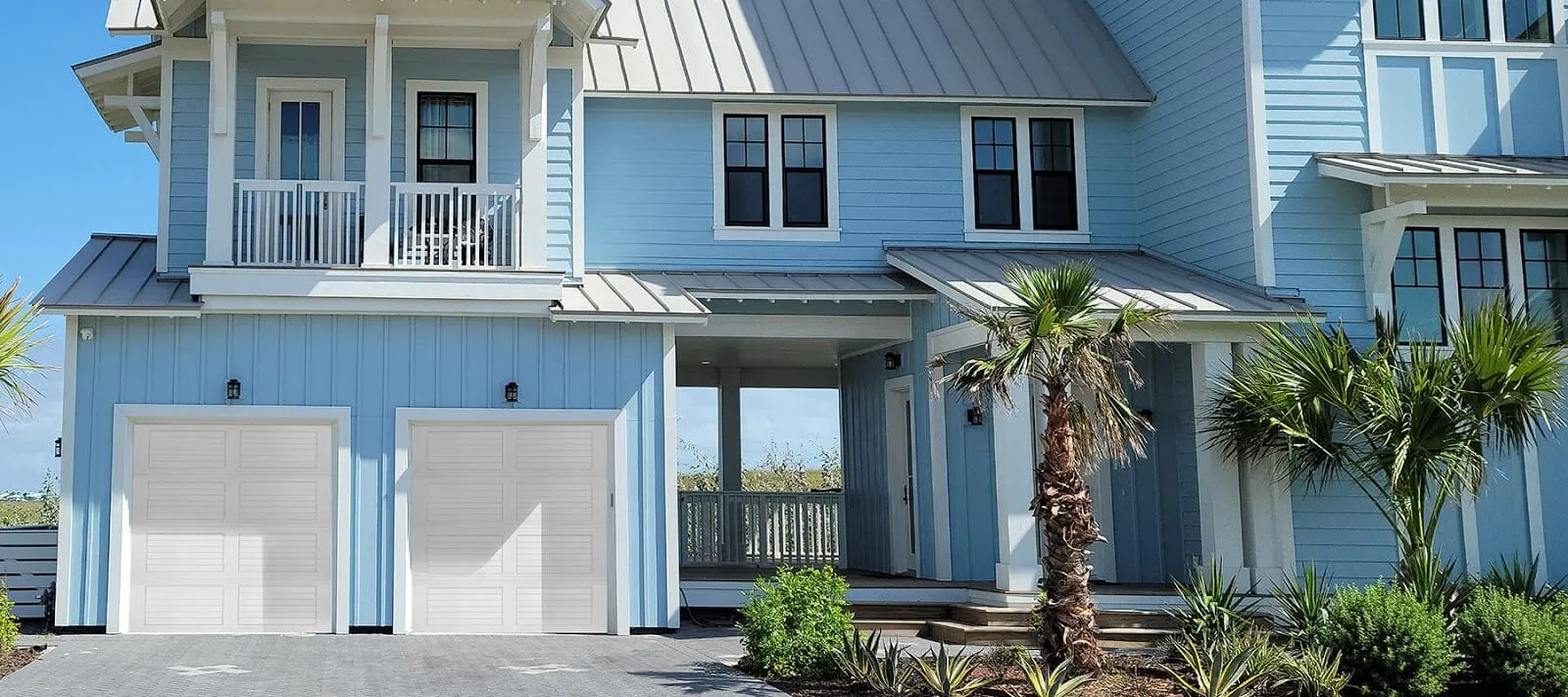 An exciting new option has been added to the Doorlink brand of garage doors!
It is the Louvered Panel Garage Door. If you are unfamiliar with the louvered style, it is a door or shutter that has horizontal slats to let in light or air. The garage door of course is solid but has a stamp pattern that gives the appearance of the louvered design. Louvered doors have been used in homes since the 18th century.
If you like the look of louvered doors or shutters, then this new garage door will go perfectly with the traditional style. The design of louvered doors also look great with homes that have a front porch and have been used on southern homes for decades. Historically they were popular for keeping the sun out but letting in fresh air.
The Louvered panel garage door comes in the colors of white, almond, tan, sandstone, brown, gray, or black. Other options include vinyl back insulated with an r value of 6.85, or steel back with an r value of 10.25. It comes solid, but can be upgraded to have glass and has 6 different window design inserts.