The experts all agree: the Liftmaster 87504-267 is the top choice of garage door openers. Since hitting the market this past year, it even received the editor's choice award by Tech-Hive.
What makes it special enough for Garage Door Specialist to stock and install? Let's break it down.
What's The LiftMaster 87504-267 Difference?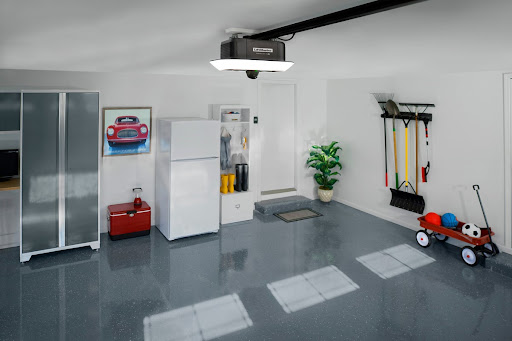 Simply put, it's the smartest garage door opener available on the market. It takes everything that work best in operators and puts it in one convenient package:
Better belt-drive operation
Solid, one-piece rail
Efficient backup battery
Convenient LED lighting
Ultra-quiet DC motor
Security camera
Keyless entry
The Garage Door Specialist Review
Even with all this, Tech-Hive appreciated the myQ smart garage hub the most (the corresponding garage door opener app with wifi capabilities). And as a homeowner with experience using this technology, I agree.
Getting an email/phone notification for a left-open door, closing it from anywhere, or scheduling it to shut at a set time are invaluable features. The camera even gives you real time surveillance, with microphone capabilities, of the inside of the garage. This much control and oversight really gives a boost to security.
Plus, none of this is to even mention how great the operator looks! With its modern and sleek style, and LED lighting of 2,000 lumens, it creates an inviting atmosphere for both you and visitors. It'll make spending time in your garage that much more enjoyable in the long-term.
Get The LiftMaster 87504-267 From Garage Door Specialist
This level of tech is something Garage Door Specialist is proud to stock. Get your free estimate for this top-of-the-line operator today, or reach out to us with any questions at 919-841-0030.