Small design choices make a huge difference as shown in these garage doors we recently installed in Raleigh, NC . Pictured are long raised panel garage doors, in the color almond, with cascade glass.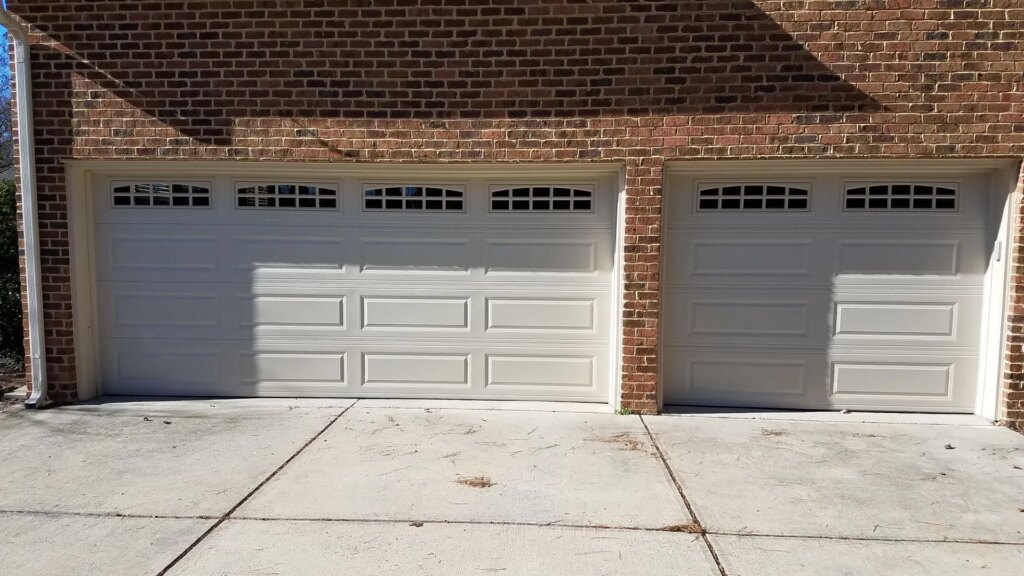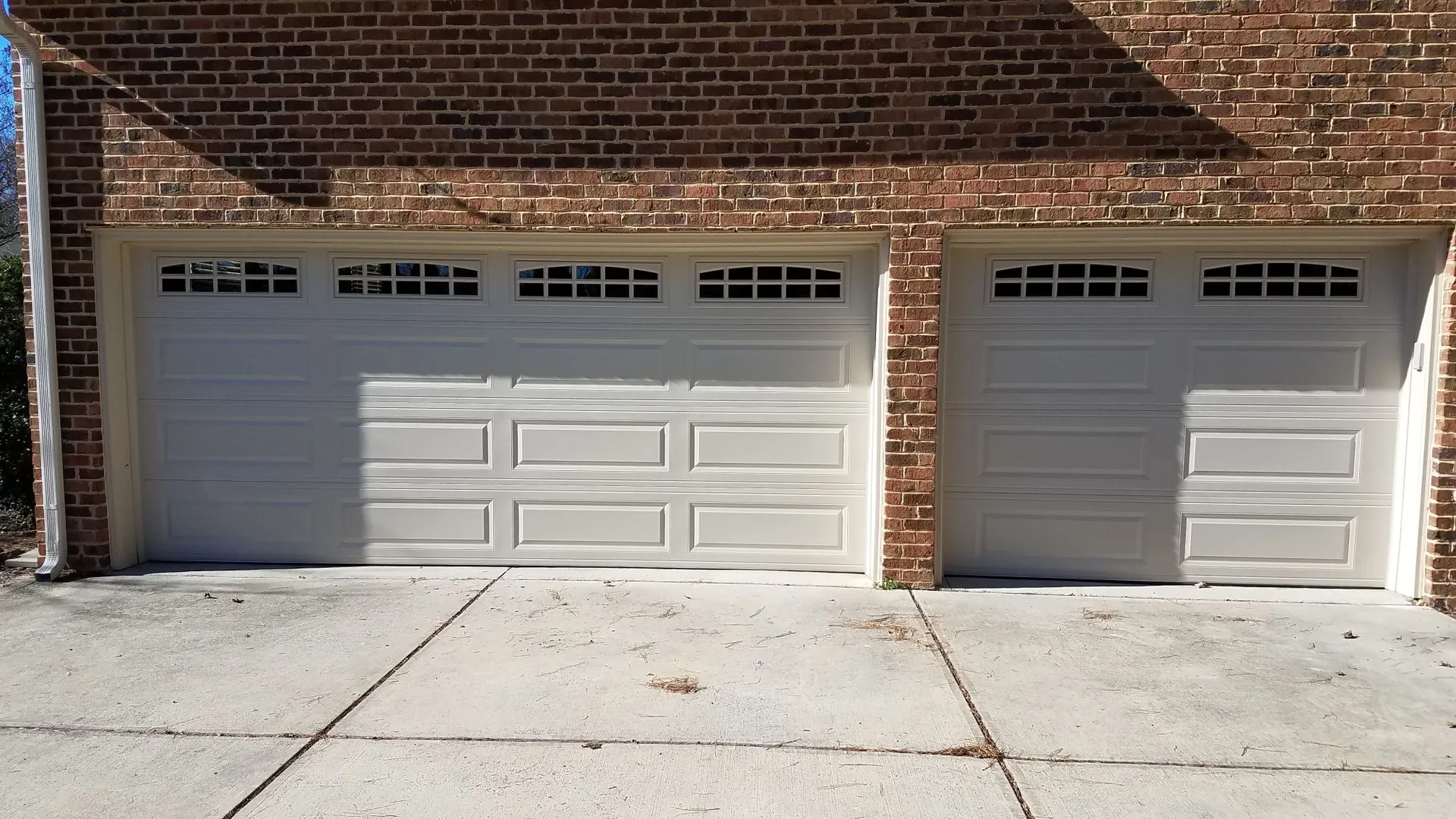 There are various reasons why it may be time to replace your existing garage doors. For example, many homes here in Raleigh have original wood doors. Over time those garage doors rot and become heavy. They are also high maintenance, as they need to be painted often. All of the rain Raleigh has had this year and last has finished off quite a few of them. Garage doors may also need to be replaced due to damage to the door from a car hitting more than one of the sections. Garage doors that have not been properly maintained or cared for get worse over time. It is always a good idea to keep your garage door lubricated and serviced to help prolong the life of the garage door.
Classic wood garage doors are often replaced by raised panel garage doors. The raised panel garage doors can come in short panel or long panel. Pictured above are the long panel doors, which elongate the glass and create a more modern look for the home.

All of our garage doors come with quiet glide rollers, and are manufactured by CHI, the best constructed and most durable garage door in the industry!

Give us a call at 919-841-0030 or come by our showroom, centrally located in Raleigh by the fairgrounds and PNC arena. Come see how we can update your garage doors!