In Raleigh-Durham and Wilmington, we realize that when your garage door breaks, you need it fixed quickly and affordably.
Our technicians have trucks that are labeled with our name, Garage Door Specialist, so you know who is arriving at your home. Our technicians are fully screened and background checked, as well as fully insured.
To begin with, we treat every service call like a free onsite estimate first.
We want to make sure you are comfortable with all aspects of the garage door repair.
We will determine any issues or repairs needed with the garage door or operator and provide you with a quote to repair or if need be to replace it. This way you know exactly how much the work will cost you before we get started and there are not any surprises.
Most repairs take under an hour, operator installations take about an hour per motor.
We keep 98 percent of parts on our trucks. Ideally we like to take care of any repairs on the first visit. Occasionally we come across special items that may need to be ordered and we will let you know and keep you posted on tracking and arrival.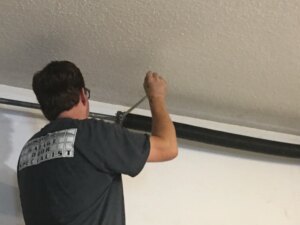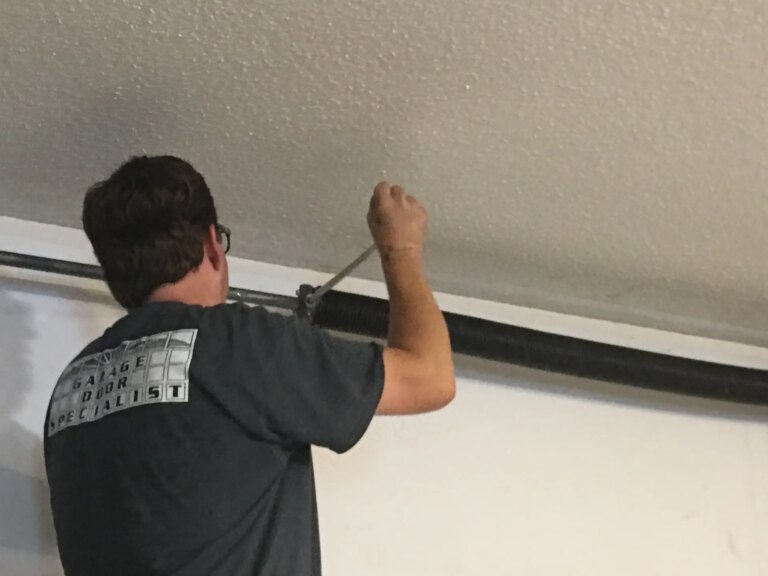 Garage Door Specialist can handle any garage door repair or replacement.
Our work is covered under a parts and labor warranty which is presented on the receipt.
What sets us apart for others is that we have been servicing the Raleigh Durham area since 2002. Our technicians on average have been with our company over ten years each. They are properly trained and experienced to handle any garage door issues you may have.
Our service trucks are around most areas everyday and we try to fit in repairs as soon as possible. We know you need your garage door to work and be secure.
To schedule an onsite estimate please call 919-841-0030.