A garage door should emphasize the aesthetics of your home, it shouldn't be something hidden. Replace that plain, old garage door with something eye pleasing to make your house pop from the others in your neighborhood.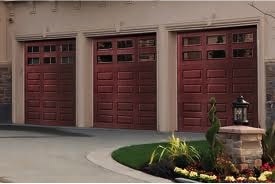 Wood look-a-like doors give a cozy feel without the cost or high maintenance. These garage doors are actually made of either steel or aluminum and composites that require no hassle and cut the cost by half.
Energy efficient doors are also very trendy and durable. It keeps the summer heat out of your home if it is well insulated. If your garage door is not insulated, you don't have a garage, you have a furnace. An insulated, energy efficient door will save you money on your air conditioning bill for sure. To make it an accent to the humble home, paint it a color that compliments the house.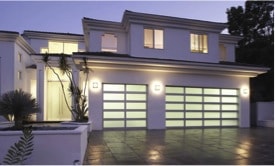 Want to show off that brand new car? Replace your garage door with glass. This new, modern style is built in sections and has an aluminum frame to enable it to roll up and down. If you don't want it to be completely see-through, purchase frosted glass to add a little mystery. Thicker glass is more energy efficient and all shapes can be made for garages.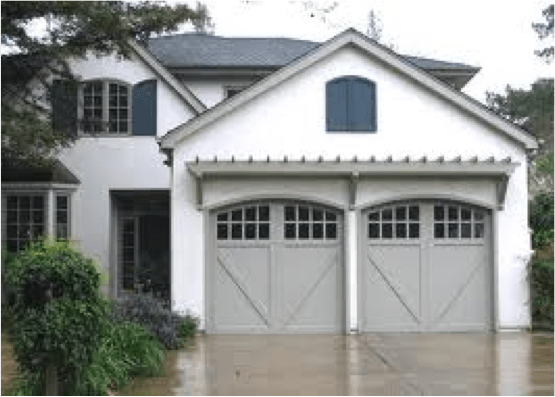 "Old Carriage House" doors look like the part from the middle, but really they roll up overhead like most do. This gives you're house an enchanting, classy style that can make your house look like a castle.