This new garage door installation was very special to our owners, Jimmy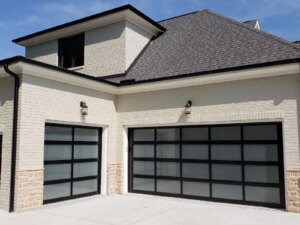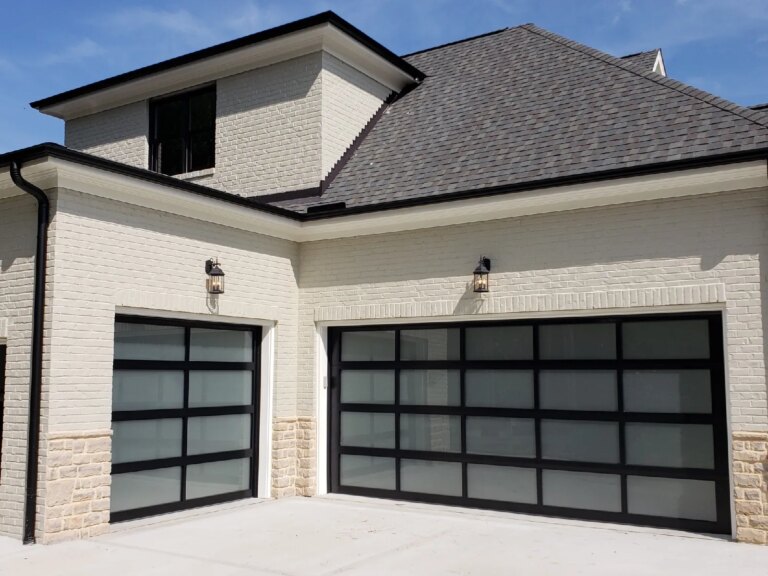 and Stephanie Davis, because this is the neighborhood she grew up in Cary, NC. "I spent a lot of time in this particular neighborhood growing up, so seeing these homes transforming and new constructions filling the streets is amazing!" Stephanie said. We are proud to have been serving Cary, NC for the past 20 years!
Our customers were looking for a more contemporary option for their new home, so we recommended the C.H.I model 3295 Aluminum Full Glass Garage Doors. These full view aluminum garage doors offered a trendy look while providing the modern feel the client was looking.
The client chose a black powder coated frame and frosted glass garage door for privacy. We absolutely love the sleek design because it fits the house's design perfectly. All glass garage doors are an industry-leading trend that creates an open space with lots of natural light. They are a great option not only for residential projects but for commercial spaces alike. 
All of our garage doors, including our glass garage doors come with warranties and top of the line, heavy-duty hardware to ensure smoothly functionality. Our C.H.I. models are manufactured in the United States. 
Install a full glass garage door today!
Want to install a glass garage door at your home or business? Our full glass garage door models take two weeks to ship and an extra week for colored powder coating. Schedule your free consultation with one of our team members to create today! Together, we can create a beautiful and unique exterior design for your Cary home or business.