Three things to know about your garage door and motor with the upcoming hurricane and other severe storms.
First of all, it is important to know how to pull the emergency release cord on the garage door opener and make sure it is functioning as it should. The red emergency cord can be pulled to disengage the garage door and open it manually. One pull should be enough to disengage a properly functioning motor. To re-engage it simply pull the garage door back until it catches the latch. To be walked through this process, give us a call at 919-388-9320.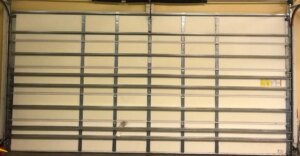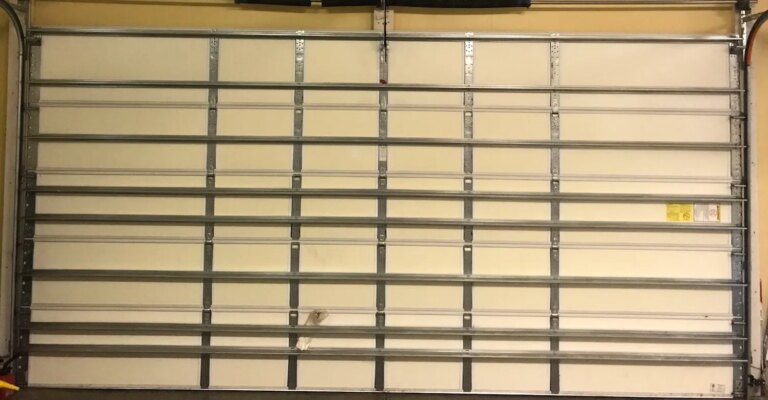 Around 2005 a wind load code was set up for all new homes built. The wind load code is in place to keep garage doors from collapsing, or caving in during high wind events. In Raleigh, Durham, Cary, Chapel Hill, Garner, Wake Forest and all surrounding cities all garage doors on new homes are made to withstand winds up to 100 mph. In the Wilmington, SouthPort, and beach areas the code is 130 mph. To brace these doors extra struts are put on the back of the garage door as pictured. This adds weight to the door and reinforces it. Extra struts can be added to home built before 2005, but new springs would have to be added to handle the additional weight.
To prepare for a storm make sure the vinyl weather seal around the garage door and the bottom rubber of the door are in place and in good condition. These can be replaced to insure the door will keep out the wind and rain.
If you have any questions give us a call! We are happy to help answer any questions you may have regarding your garage door and motor.