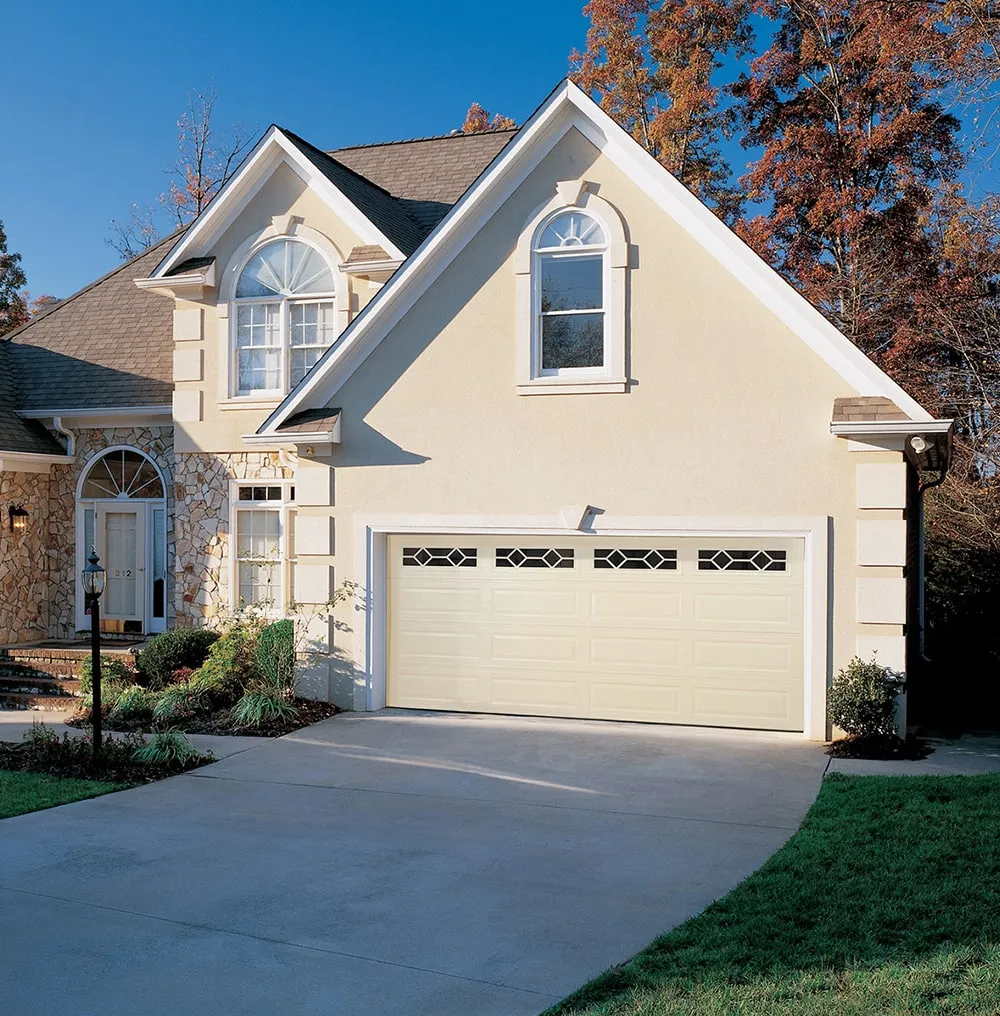 Over the 22 years that we have been installing and servicing garage doors, we've gotten a lot of questions. But there are five questions we get more than any other. Here's what homeowners wonder about their garage doors most often.
Replacing Garage Door Springs
Question: I have one broken spring. Should I replace both springs on my double-car garage door, or just the one?
Answer: The springs have the same life cycle, meaning that if one breaks, the other is almost certainly going to break soon after. When a spring breaks, the garage door is inoperable. So yes, both springs should be replaced. Another advantage to replacing them at the same time is the fact that our springs have a ten-year warranty if replaced in pairs. If your garage door is a single-car garage you will only have one spring on the garage door, so you would not have to worry about an additional spring.
Are My Sensors the Right Color?
Question: My safety sensors are different colors, one is orange/amber and one is green. Is that a problem?
Answer: There is nothing to be concerned about. That is how the sensors should look. The orange/amber sensor is sending and the green sensor is receiving. However, if one sensor is blinking or completely out, they are likely to malfunction and that issue will need to be addressed in order for your garage door to continue operating normally.
When to Service Your Garage Door
Question: How often should I service my garage door?
Answer: Your garage door should be serviced once a year at the very minimum. We recommend two service appointments a year: one before the extreme temperature changes of summer and winter.
Garage door maintenance and checkups help avoid any garage door issues, so you are not stuck with sudden garage door or motor issues. It also helps the components last longer and quiets down the garage door and motor.
Garage Door Operator Longevity
Question: How long should my operator last?
Answer: The longevity of your operator ultimately depends on the brand. Liftmaster typically lasts 15-20 years and is a preferred brand due to its longevity and warranties. Other brands like Genie are more builder-grade and generally last 8-12 years on average. Since you will have the garage door operator for 20 years it makes sense to invest a bit more for a quiet, reputable brand. Most people open the garage door 5-12 times a day. It is a highly used appliance and spending an additional $10-$50 on a higher quality operator will make all the difference in the lifetime of the motor.
How to Handle Garage Door Damage
Question: I have a damaged section on my garage door, can the dent be removed, or the panel be replaced?
Answer: Dents range greatly from minor dings to major dents that impede function and crease the garage door. Dents cannot be removed or guaranteed to be removed from the garage door, and removal cannot be attempted with vinyl back or steel back garage doors because you cannot get behind the face of the garage door. It is best to replace the entire section of the garage door if it is still in production. Unfortunately if it is out of production and the damage is severe, the only option is to replace the garage door.
Garage Door Specialist Is Here To Answer Your Needs
We are always available to answer any questions you may have about your garage door and operator. No question is silly or too difficult to answer. Call us at 919-841-0030 or stop by our showroom anytime Monday through Friday 9 am – 5 pm.